qχeləc, nə́c̓əmat θəɬ kʷθə šxʷqʷeləwən
Many Voices, One Mind
Cultural Curriculum Resource Kits
Looking for information on curriculum and/or resource development? We have developed a wide range of resources that weave together important age appropriate teachings such as: Cedar, Traditional Foods and Medicine, Seven Sacred Teachings, Traditional Homes and much, much more. You will not find these unique resources anywhere else!
Traditional Homes & House Posts
Originally Launched in the Summer of 2017 as 'Traditional Homes and Totems', this resource kit has been updated through careful consultation and collaboration with our Elders and Knowledge Keepers.
Now known as 'Traditional Homes and House Posts', this resource is one of the many ways we have honoured the "Calls to Action" and the Truth and Reconciliation of Canada.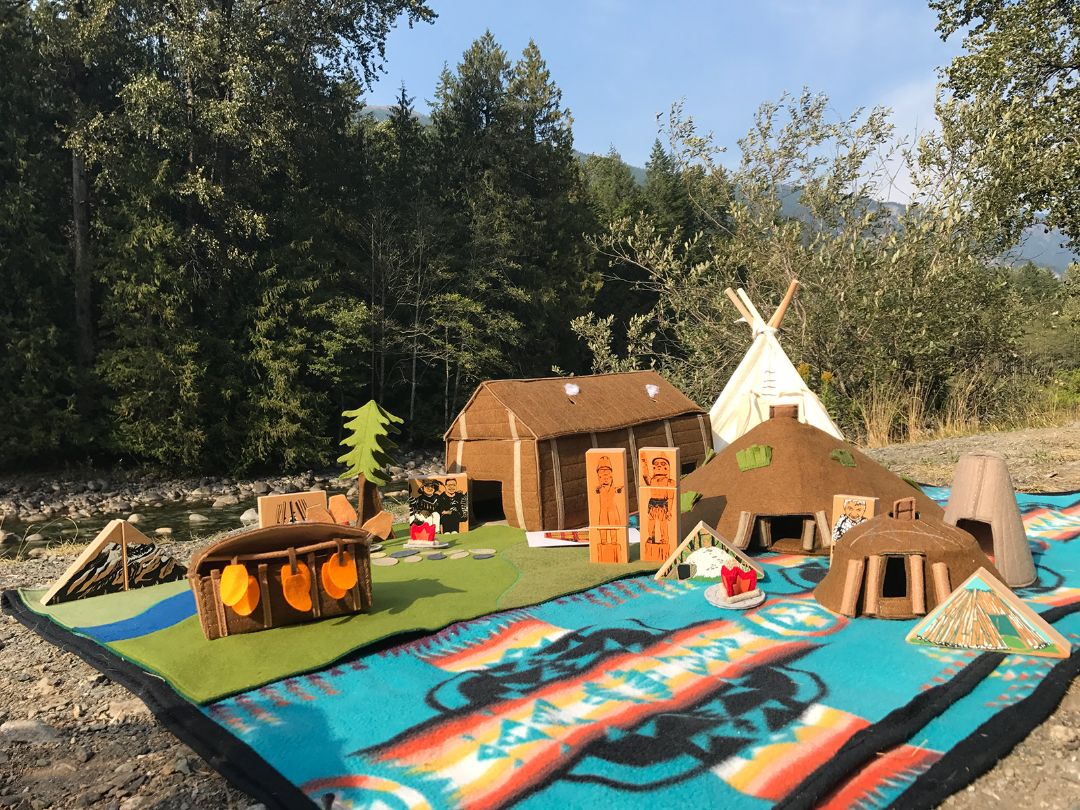 Mother Earth
With guidance from Elders and Knowledge Keepers, our Many Voices, One Mind members designed the Mother Earth Resource Bag for children 0-6years of age. The resource bag includes a wide range of materials (including a seasonal calendar), activities, traditional languages, and protocols that are meant to be used within early childcare settings.
Honouring The Journey Through Our Culture
The below images are from our "Honouring The Journey Through Our Culture Kit" which was launched in the Spring of 2014. This resource is no longer available for purchase, however we are excited to offer more information and training regarding the teachings it contains. Please visit our Contact Us and Bookings Page.
Resources in Action
MVOM's Resources have been created for use with young children. Here, you can see real life examples of how our resources can be used in childcare and classroom settings.