qχeləc, nə́c̓əmat θəɬ kʷθə šxʷqʷeləwən
Many Voices, One Mind
Aboriginal Resources
The Network continues to identify the need for culturally-responsive resources for young Aboriginal children and families. Members have collaborated across the region to access funding and consult with communities to develop a range of cultural and traditional resources.
Traditional Homes and Totems Resource Kit
Launched Summer of 2017. Traditional Homes and Totems has been developed with careful consultation and collaboration with our Elders and Knowledge Keepers. The network continues to identify the importance of the Aboriginal Early Years and the Truth and Reconciliation of Canada. We believe this unique resource weaves the fundamentals of our Vision and Mission for all children within the Solh Temexw, the Sacred Land. The below images are a "sneak peek" of the Resource Kit contents. The items in the resource are unique and one of a kind.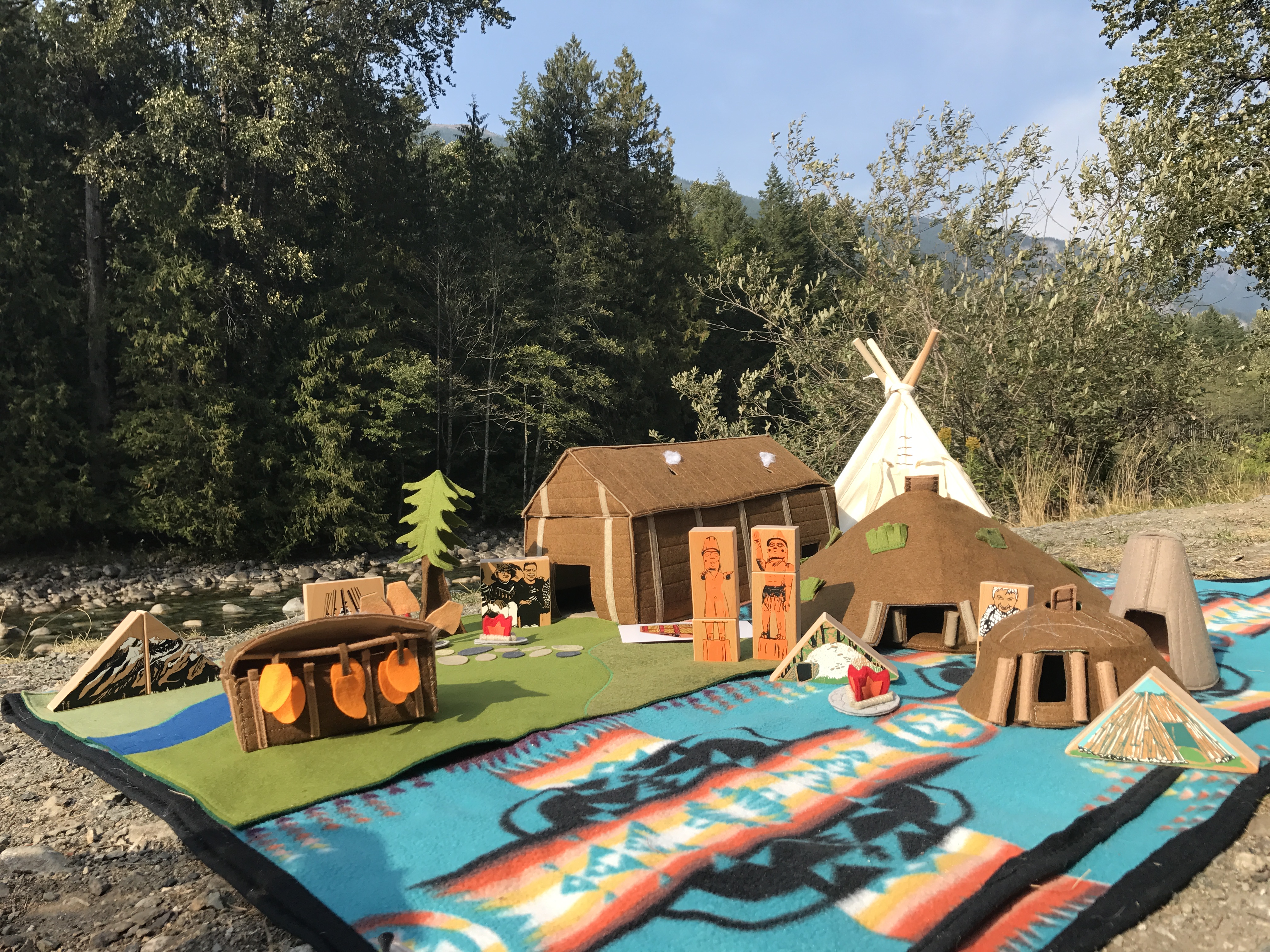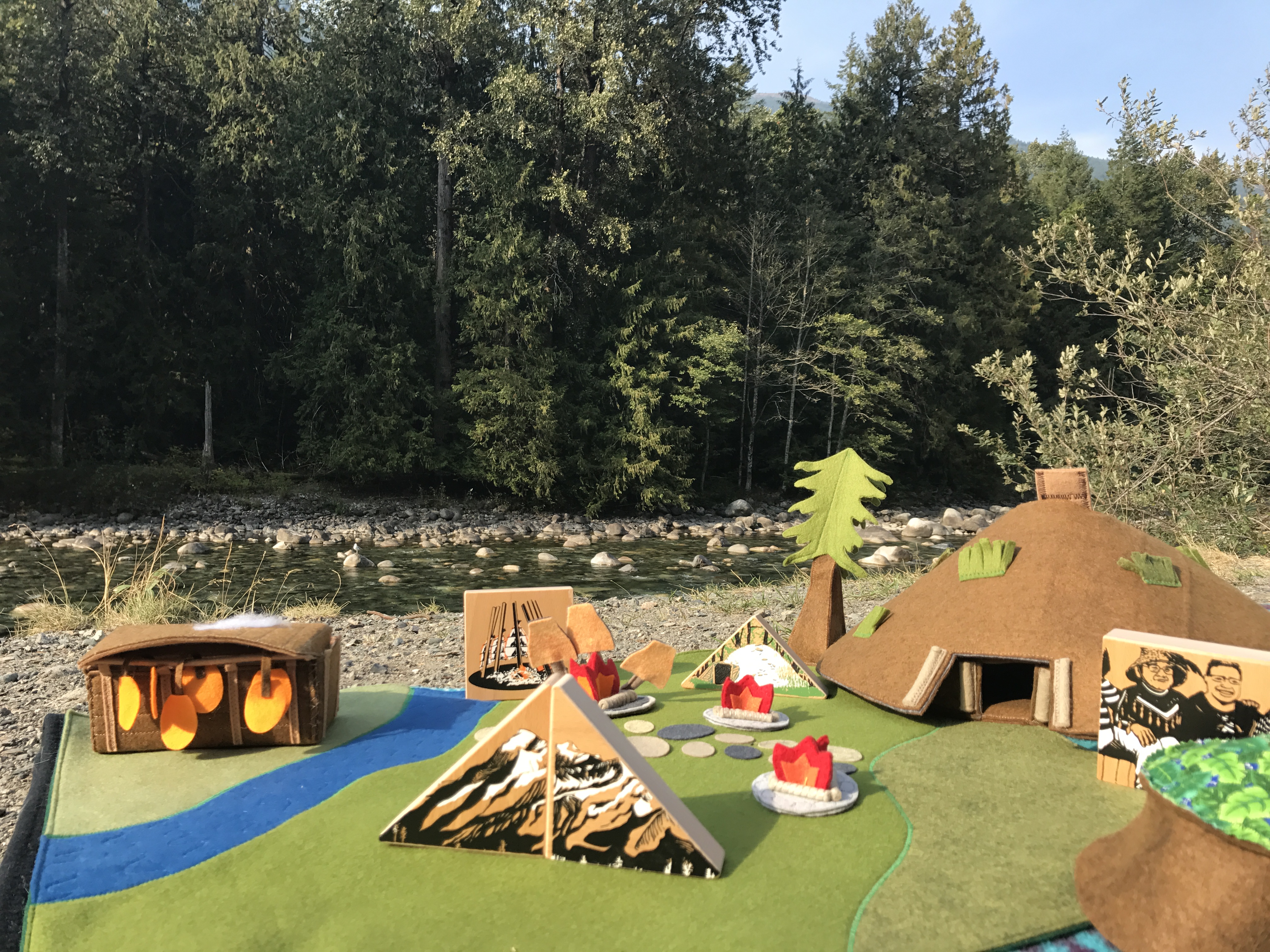 Launched in the Spring of 2014. Honouring The Journey Through Our Culture is an excellent way to incorporate Aboriginal curriculum for children 0 - 6. Many of the items are made by Elders, community members, artists and crafters.

The Fraser Aboriginal Childhood Development Network created their first book and it is available for purchase
View useful websites on a wide variety of topics including early childhood development, aboriginal health, cultural well-being and more