qχeləc, nə́c̓əmat θəɬ kʷθə šxʷqʷeləwən
Many Voices, One Mind
Along The Walking Path (June 2-3, 2017)
This gathering focused on importance of Traditional Teachings. Dr. Lee Brown touched and inspired many with his presentation, "On Emotional Competency". We were also blessed by the teachings of local Elders and Knowledge Keepers.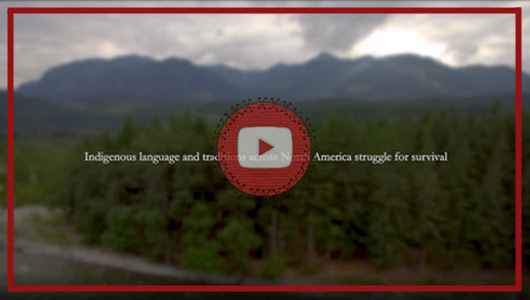 Cultural Boat & Land Tour
The boat tour and land tour were each 30min. The tours included a cultural interpretation of cultural sites, pictographs, transformer sites, and history on Xa'xa Temexw (sacred earth). The Charlie family is a highly regarded traditional First Nations family from Sts'ailes. The three Charlie brothers - Willie, Kelsey, and Darren - grew up in Sts'ailes, part of the Sto:lo First Nations. They were schooled by their grandparents and Elders in the stories, songs, and legends of the Sts'ailes people. Their grandfather, Jimmy Charlie, was a great storyteller, as were his Uncle Buster and Uncle Earl.
Dr. Lee Brown
This was a small group session to have a question and answer opportunity with Dr. Lee Brown. It looked deeper into the importance of emotional competency in relation to personal, family, and community health with an emphasis on recent scientific exploration of emotion, feeling, and health.
Traditional Drumming & Singing
Participants drummed and sang with che che, a dancer, singer, and drum maker of Cree decent from the Mistawasis Reserve in Northern Saskatchewan. che che has offered workshops for the past 45 years, been a lodge keeper for 26 years, and is a crafter, medicine keeper, and accomplished author of 14 books.
Traditional Plant Walk
This workshop explored traditional plants in the area. The facilitators shared detailed knowledge of the traditional plants used by First Nations for food, medicine, technology, and cultural practices, along with the protocol for harvesting plants.
Storytelling Workshop
Facilitator Carrielynn Victor is from Cheam First Nation. Carrielynn expresses herself through singing, songwriting, traditional Salish dance and song, storytelling, and writing. This was an intriguing and interactive workshop focusing on local Indigenous story and history, Sto:lo worldview through story, finding sacred space in a modern landscape, and listening to Sto:lo history through the lens of Sto:lo laws. Participants partook in group discussion, song, dance, and drawing to express their understandings of the stories in the workshop.
Cedar Weaving
Facilitator Paula Cranmer-Underhill is Namgis and Nlaka'pamux and is proud to be carrying on in the footsteps of her ancestors. Participants learned traditional cedar weaving and took home the items that they made.
Making Medicine
Shoneena Lee Loss is a First Nation Healer "Modern Certified Holistic Practitioner" of Cree decent. Shoneena lives in the pristine Nahatlatch valley where living with nature and the medicines of the land is a way of life. This was a hands-on workshop where participants learned about the natural medicines while making natural bug spray and medicinal bath salts. Participants took home what they made, and all the ingredients were 100% natural.
Salish Weaving
Facilitator Yvette John (traditional name: White-Plume Women, meaning "close to the heart") is a member of Chawathil First Nation. Yvette has studied traditional plant use for 24 years. She is also skilled in story telling, Salish weaving, spiritual cleansing, sweat lodge ceremony, and archaeology. In this workshop participants learned about traditional Salish weaving, dying wool, and using a traditional spinning wheel. This included a demonstration and hands-on experience.
Birth-7 Years Old
Facilitated by Yvette John, participants learned about the cycles of life from birth to 7 years old, along with the medicine and ceremonies that go along with this time frame.
Cardio Pow Wow
Facilitator Shyama-Priya is an accomplished pow wow dancer and has danced at various events both local and international for nearly 20 years. In this workshop participants learned to build their flexibility, stamina, and endurance. They experienced and learnt the meanings of each of the dances through a fun and effective workout. The class blended pow wow moves with yoga and calisthenics to tone and strengthen your body.
"Daddy And Me"
This workshop was for fathers/male caregivers, or anyone interested in starting up a "Daddy And Me" play group. Facilitator David Whitebean runs a play group in Surrey once a week called "Daddy And Me". David guided and inspired participants in creating a play group in their community to help promote positive father/male involvement and strengthen father/male caregiver relationships with their children.
Cottonwood Bud Salve
Jack McIntyre is a traditional Nlaka'pamux Elder and food & medicine harvester. In this workshop, Jack demonstrated making cottonwood bud salve and talked about traditional plants. Participants each took home a sample of the salve.
Voice Of The Drum
Participants made their own 12" drum with Darren Charlie while learning the protocol and teachings of the drum.
Sto:lo Traditional Storytelling
Naxaxalhts'i (Albert "Sonny" McHalsie) is currently the Sxweyxweya:m (Historian)/Cultural Advisor and Narrator for Bad Rock Tours, affiliated with the Sto:lo Research and Resource Management Centre in Chilliwack. He is also the Cultural Advisor on the Treaty Negotiating Team for the Sto:lo Xwexwilmexw Treaty Association. Naxaxalhts'i's father was Nl'akapmx and his mother was Sto:lo. He shared the two main categories of Sto:lo storytelling. Many different aspects of Sto:lo culture and history come out of these two storytelling traditions.